Dell PowerEdge R330 Intel Xeon E3-1220 8GB UDIMM 1TB HD – 3yr
Overview
Accelerate application performance in SMB and Remote Office/Branch Office
Drive applications faster while providing room for future growth with the latest Intel® processors, DDR4 memory and PCIe Gen3 I/O.
Drive greater memory performance and expand capacity up to 64GB through time with 4 x DIMM slots and enhanced DDR4 memory, offering 50% faster clock speed than previous-generation DDR3 which is 12.5% faster than the initial 2133 MT/s implementation of DDR4.
Boost data throughput with 2 x PCIe Gen 3.0 slotsdriving 2x data throughput compared to Generation 2.0.
Drive 2x IOPS performance with the PowerEdge PERC9 RAID Controller, compared to previous-generation PowerEdge R320 equipped with PERC8.
Ensure fast response times with the latest quad core Intel® Xeon® E3-1200 v6 product family, as well as flexible dual core processor options including Intel Pentium ®, Intel Core i3 ®, or Intel Celeron ®.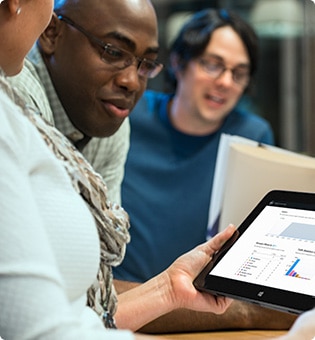 Discover greater versatility
Harness data growth with up to 4 x internal 3.5″ cabled or hot plug HDD or 8 x 2.5″ hot plug HDD.
Enhance storage options with up to two optional 1.8″ SSD drives to accelerate system boot/reboot time.
Adapt to changing workload conditions with a virtualization-ready server supporting Citrix® ZenServer®, Microsoft Hyper -V, VMware® vSphere ESXi, and Red Hat® Enterprise Virtualization.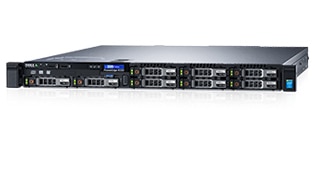 Maximize operational efficiency
Deploy rapidly and turn the server over for productive work sooner with Dell OpenManage systems management solutions.
Easily monitor system health and behavior with a simple, intuitive Dell OpenManage Essentials console.
Save IT administrator time by automating firmware updates — up to 92% reduction in firmware update time using Repository Manager auto-updates compared to manual updates.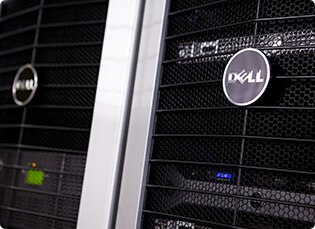 Short Tech Specification
R330- Intel Xeon E3-1220 v5 3.0GHz, 8M cache, 4C/4T, turbo (80W), 8GB UDIMM, 2133MT/s, ECC, 1TB 7.2K RPM SATA 6Gbps 3.5in Hot-plug Hard Drive,13G, DVDRW, PERC H330, iDRAC8 Express, Single Hot Plug Power Supply 350W
Detailed Tech Specification
PowerEdge R330 Server
PER330E2
PowerEdge R330 Motherboard
Chassis with up to 4, 3.5″ Hot Plug Hard Drives
Bezel up to 8 Drive Chassis
No PCIe Riser
PowerEdge R330 Shipping EMEA1 (English/French/German/Spanish/Russian/Hebrew)
Performance Optimized
2133MT/s UDIMMs
8GB UDIMM, 2133MT/s, ECC
Intel Xeon E3-1220 v5 3.0GHz, 8M cache, 4C/4T, turbo (80W)
iDRAC8, Express
1TB 7.2K RPM SATA 6Gbps 3.5in Hot-plug Hard Drive,13G
PERC H330 RAID Controller
Performance BIOS Settings
Standard Heat Sink for PE R230/R330
DVD+/-RW SATA Internal
Single Hot Plug Power Supply 350W
European Power Cord 220V
PE Server FIPS TPM 1.2v2 CC
On-Board LOM 1GBE Dual Port (BCM5720 GbE LOM)
No Media Required
No Operating System
No Systems Documentation, No OpenManage DVD Kit
No Installation Service Selected (Contact Sales Rep for more details)
ReadyRails Static Rails for 2/4-post Racks
No RAID, H330/H730 for SAS/SATA
Enterprise Order – EMEA.
Base Warranty
1Yr Parts Only Warranty
Declined ProSupport
INFO 1Yr Basic Warranty – Next Business Day (Emerging Only)
3Yr Basic Warranty – Next Business Day ( Emerging Only)